Those who spend more time abroad do not want to do without the Internet. However, this raises the question of security on the Internet. It has long been known that public WLAN offers can be hacked. If you want to move safely online, you can surf via VPN. But what is this and how does this surfing security work?
What is a VPN?
The term VPN stands for "Virtual Private Network". Originally, it was used to provide users with secure access to their private network from anywhere. That's how it works:
Encryption – the VPN encrypts the Internet connection from the network card to the VPN server. It is real-time encryption, so there is no way to intercept the data.
Access – it doesn't matter how the user accesses the Internet. The technology works just as well with LTE as with a modem or WLAN.
Simple – what sounds complicated can be easily implemented today: The VPN provider anonymizes the identity of customers. The provider acts as a kind of barrier and encrypts IP addresses by interposing a server. Serious providers provide very easy installations that are suitable for all known operating systems. The consumer magazine has analysed the best-known VPN providers and compared their special features in a price-performance comparison.
VPN also useful at home?
Ultimately, the use at home also makes sense. Because not only is the connection encrypted, the user also receives a new IP address internally and can therefore not be tracked. If data is sent to the Internet, this is done through the protected tunnel to the VPN server, which in turn forwards all data. Virtually all data sent by users of a VPN provider is given a single IP address. It is therefore not possible to intercept the data of a person X.
VPN use to protect sensitive data
In foreign countries it can be recommended to use VPN. This is not necessarily due to the fact that the Internet is insecure abroad. However, most business travellers or long-term holidaymakers are dependent on public WLAN offers.
Surfing via smartphones is also not necessarily safe. The problem with public services is al
ways that nobody knows whether someone is intercepting data. Since the WLAN is freely accessible, anyone can dial in – even fraudsters or hackers. By the way, this problem also exists in Germany. For this reason it is recommended to use VPN:
Important private data – whoever conducts online banking or sends and receives data that is confidential. As soon as data is concerned that should not be lying openly on a table in the middle of a café, additional security is required.
Important company data – Companies are increasingly using VPN because their employees access the company network from abroad, sometimes retrieve secret documents or hold meetings.
Depending on where they are, the VPN serves another purpose: the use of ordinary Internet pages. To access Twitter from China, business travellers have to choose a VPN, and the same applies to Facebook. So if you want to continue communicating with your family or friends in the usual way, you have to choose this way.
What other security measures are important?
A VPN offers great security that data is not intercepted during transmission. However, it cannot be the only component of IT and Internet security. That's why:
Current status – both operating system and security software must be kept up to date. If the laptop is not switched on for two days, security must first be updated before surfing.
Encryption – not only in WLAN: If possible, only use encrypted connections, i.e. those marked with an "https". Browser add-ons, which are usually installed with Internet security in mind, also check the websites.
Control – In general, users should watch where and how they surf, which e-mails they receive and which attachments they click. It is still common for Trojans to be sent, and unfortunately phishing offers are also common. Official letters from banks, authorities or the police are never sent by e-mail, only a notification that there is a new e-mail in the respective portal is sent by e-mail. By the way, this notification mail usually does not contain a link.
Check website – you should always check if it is the real site before logging in to a website. It helps to always call the web pages manually and not to go over a link. Phishing pages look so real today that they are difficult to distinguish from the original.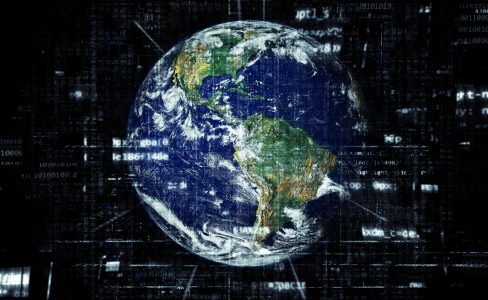 It's also a good idea to cover your laptop or tablet's camera when it's not in use. There are now quite perfidious Trojans that no longer directly access the data, but take control of the camera or microphone of a device. The user does not notice anything, but depending on the camera settings or the type of program, it is not possible for the hacker to secretly take pictures, he can sometimes easily read passwords.
Conclusion – a VPN is always useful
Of course, the use of a VPN has a minor disadvantage: the Internet speed decreases a little, but this is hardly noticeable with modern connection rates.
The positive aspects of VPN go far beyond this small detail, because the security of one's own data is always worth more than the fastest connection. In the context of business trips, the use of a VPN is often already common, so that business people are well acquainted with it. But holidaymakers and emigrants should also consider purchasing a VPN. They can use it to surf securely abroad, even if the WLAN used is freely accessible. Who wants to risk that access data and passwords can be effortlessly tapped by online banking?

Posted in News by Allan with

comments disabled

.